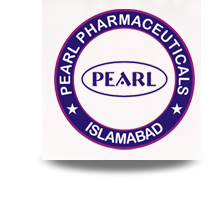 We Strivefor a Happier & Healthier Tomorrow
Pearl Pharmaceuticals is one of the Leading Pharmaceutical Manufacturing & Marketing Company of Pakistan specializing in the development of wide range of Pharmaceutical Products.
Our Vision
We strive for a happier, healthier, tomorrow. We shall provide total customer satisfaction and achieve leadership in national market. Through excellence in technology, based on world-class research and development.

Our Human resource will continue to be the most valuable asset in this pursuit of leadership and the prime driving force for our growth.

Pearl Pharmaceuticals will continue to concentrate on its Human Resource , will continue to invest more in employees to enhance their competencies and hence productivity.

We are responsible to the society. We shall be good corporate citizens and will be driven by high ethical standards in our practices. The purpose of life is to matter, to be proactive, to be useful, to be committed to excellence, to have it make a difference that you existed.

Our Motto is

" Pearl for Quality "